Your Source For All Things Feed
Prairie Ag Supply is a feed manufacturer and nutrition consulting firm that specializes in serving the dairy industry.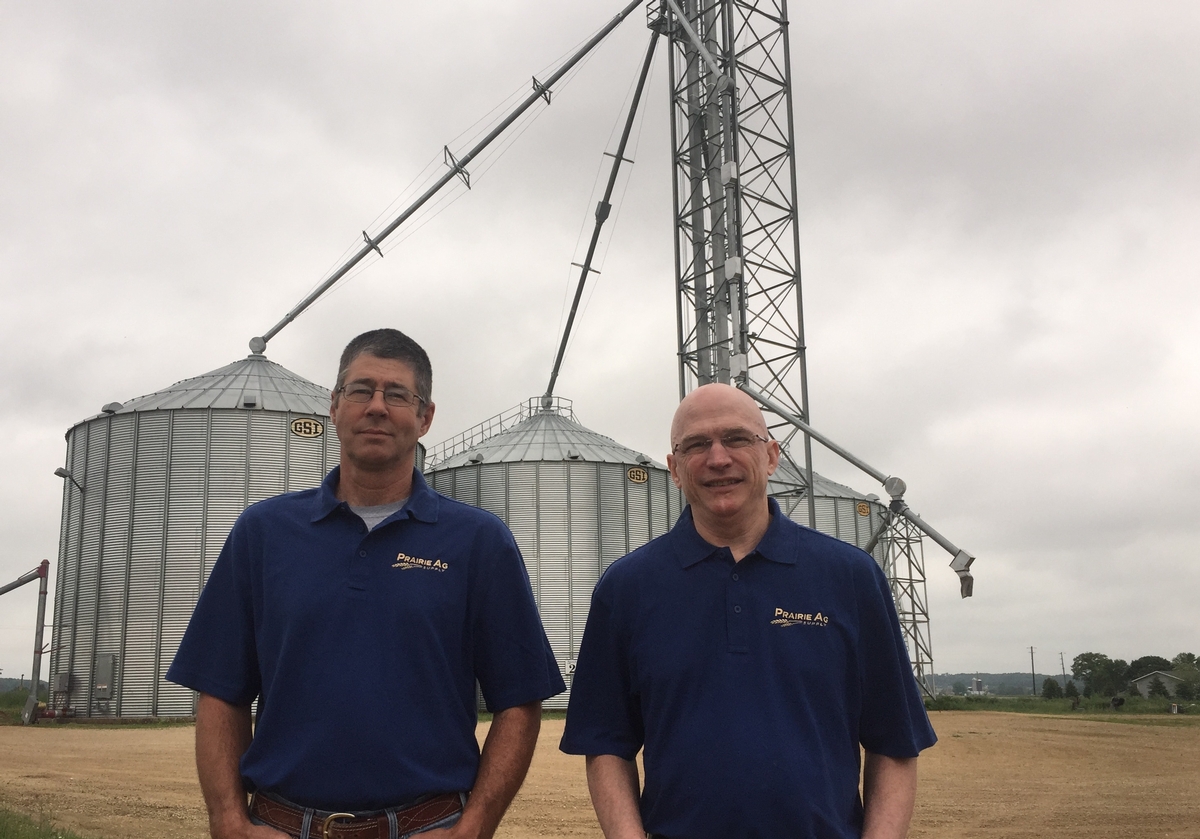 The former Rusk Feed and Farm Supply was purchased in 1998 by co-owners Bob Kistler and Tom Kenyon. With parts of the mill dating back to the 1890's, the facility has been retrofitted with new equipment and controls.
The current ingredient capacity now exceeds 750 tons. A fleet of straight trucks, semi trucks and trailers, and bag trucks, allows Prairie Ag Supply to serve farms of all sizes within a 150 mile radius of Menomonie, WI.
Not a traditional feed mill, Prairie Ag Supply is set up as a feed manufacturer with 26 bulk ingredient bins plus a warehouse for bagged ingredients. This allows the firm to purchase raw ingredients to build high quality, price competitive protein/mineral mixes and calf feeds that are sold directly to dairy and beef producers.
Prairie Ag Supply also provides a commodity merchandising service to assist farms in purchasing commodities direct to the farm. Focused on maximizing producer profitability, our consultant staff provides a variety of services to meet each producers goals, including:
Ration formulation with AAMPS
Amino Acid and Metabolizable Protein System
Balances rations based on the protein actually absorbed by the cow
A more accurate predictor of cow needs and rumen performance
Fatty Acid Model

Evaluates the Fatty Acid profile of the ration including Omega 3 and Omega 6 Fatty Acids
Helps pinpoints causes of Milk Fat Depression
Models the duodenal flow of Fatty Acids - what's actually absorbed by the cow
Consistent farm visits based on producer needs

Full herd walk throughs
Penn State Shaker Box
Manure Washing
Facility evaluations
Expansion consultation
Forage testing & Evaluations

Forage sampling and review by independent laboratories

Commodity feedstuffs purchasing coordination and assistance